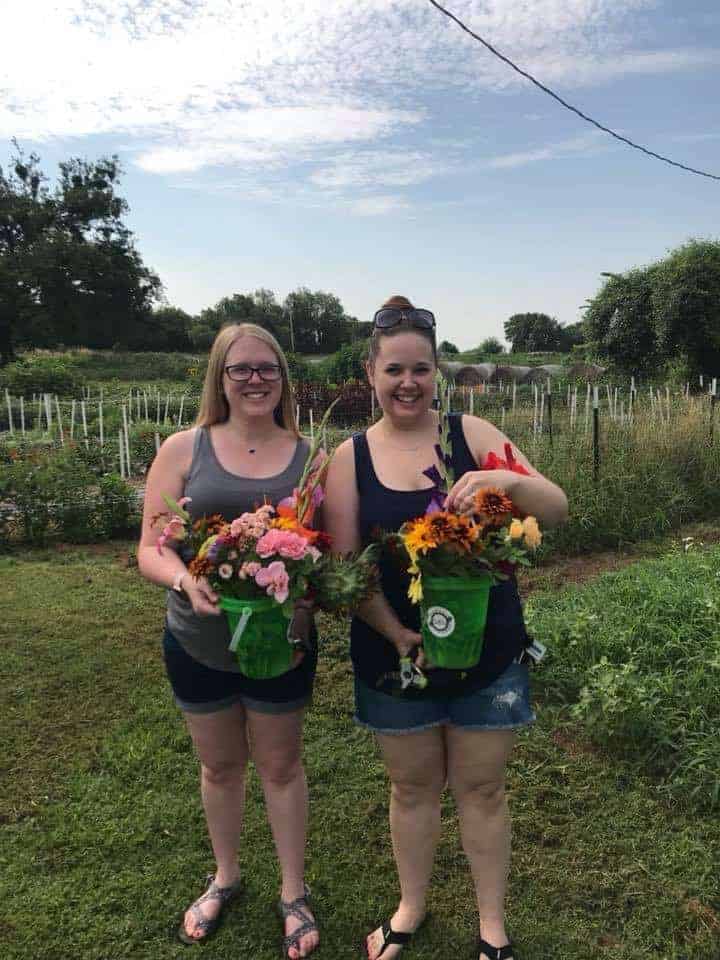 When we decided to open our farm we knew we wanted to share the beauty of locally grown flowers with the public. We do this with U-Pick events during the summer growing season.
What a year 2020 has brought us right?
We want to so badly open the farm for you all to enjoy but we also want to protect our family, friends, and you. So how do we do that? We have decided to schedule U-Picks and reserve time slots to ensure everyone has enough space to enjoy the farm. We will have at least one U-Pick a month and 30 minute time slots for you, your family, and friends to come out and enjoy. Here's how it will work:
Select your U-Pick Date.
Reserve your 30 minute time slot by paying $25. This will get you one U-Pick bucket when you show up. Additional buckets can be purchased at farm during your time slot.
So you reserved your time slot and have one U-Pick bucket waiting for you at the farm but you want your family to join you! Bring them (as long as you don't bring more than 5 of them!) and they too can purchase their own U-Pick bucket once they get to the farm. Up to 5 friends or family members are allowed to come per reserved time slot.
Show up on time for your reservation and enjoy the farm! We are going to really need y'all to help us out and stick with the time slots. These 30 minutes will be for cutting and making your bouquets. We are trying our hardest to prevent large crowds so thank you for your understanding!
That's it! We appreciate you all for understanding this new way of us hosting U-Picks. We love sharing the farm with you but we have to protect everyone we love. So do you.
Please note that with us limiting the number of U-Picks this year we are sorry but U-Pick slots are non refundable!
Please, let us know if you have questions or need more info!
Reserve your U-Pick spot today here!